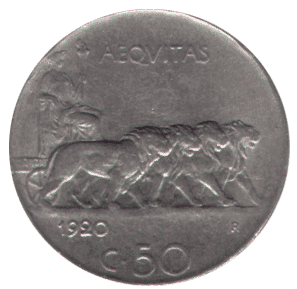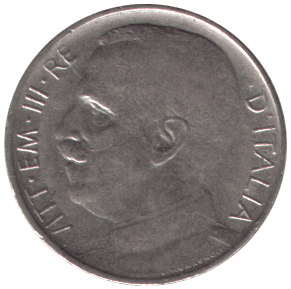 Diameter: 24 mm
Metals: Iron, Chromo, Nickel
Weight: 6 g

This coin was minted in the years you see on the left. Difficult to found are: 1919, 1924(very difficult).
Of this coin exist, for every year, smooth and ruled border. At the beginning the border was only smooth, than the mint decided to retire all the pieces in circulation and to make ruled border because they where easily changed for the 5 Lire Eagle. Anyway the operation was quite slow and the pieces with smooth border are only a bit less common than the others.

Ruled border


Smooth border