Euro Error Austria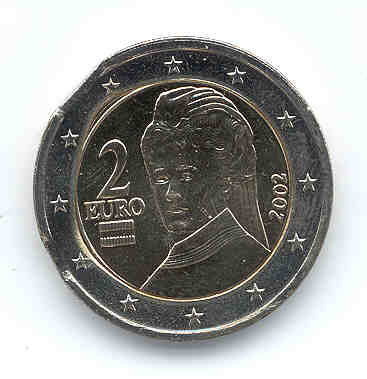 On the picture above you can see two small planchet clips
Scan of Dave de Roo - Thanks Dave!!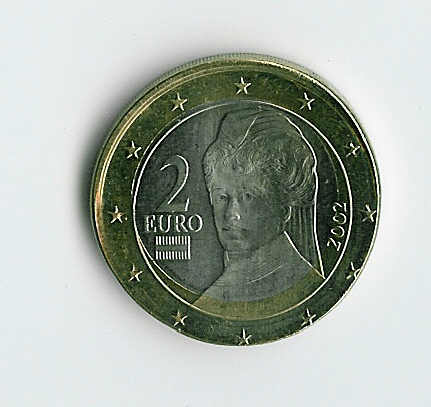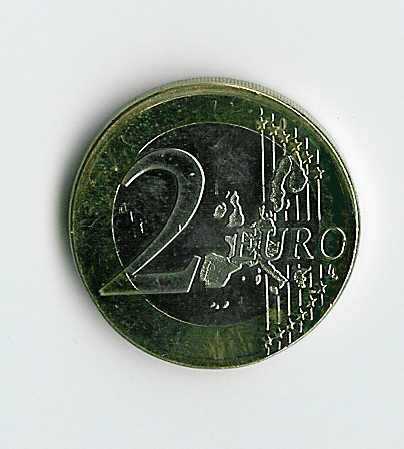 This is a 2 Euro 2002 Austria struck on a 1 Euro planchet. The middle of the coin is silver and the outside is gold like a 1 Euro coin. So this 2 Euro coin was struck on the wrong planchet. This error is rare. The images are provided by Sebastian R. Thank you again Sebastian!!
This is what Sebastian says: "the 2 Euro Austria struck on a 1 Euro planchet. If the people who work on the mint throw the 1 Euro planchets in the 2 Euro struck machine. But if that happen all these errors won't go in circulation. This 2 Euro Austria they didn't notice"
Back to "Attila coins" page - More ERRORS