Euro error Luxembourg
Attilacoins
>
Euro Error Catalogue
> Luxembourg Mint error page 3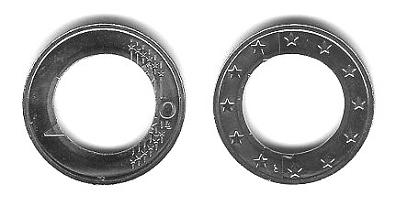 2 Euro Luxemburg 2002 (found inside 2002 roll). The coin was struck without the golden center part.
Some details which are normally on the golden part of a 2 Euro coin are on the silver Ring now.
Thanks to Sebastian R. for the nice Error. Image placed in June 2004.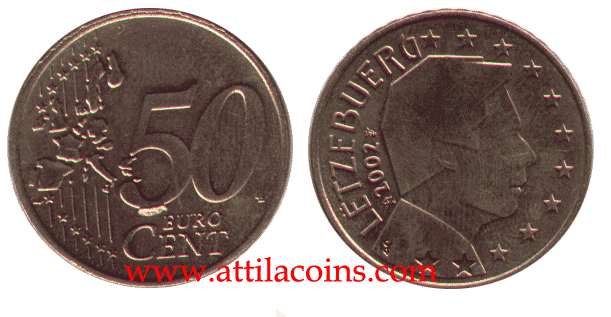 50 Cent Luxembourg 2002 with a die error on common face, just below the number 5.
More Luxembourg Errors: Page1
More Luxembourg Errors: Page2
More Luxembourg Errors: Page3
Attilacoins > Euro Error Catalogue > Luxembourg Mint error page 3
Back to Attila Coins page