Italian Mint Errors
Attilacoins
>
Euro Error Catalogue
> Italian Mint error page 4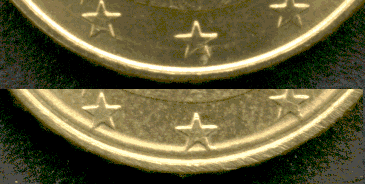 10 Cent 2002 - The coin have a double ring, thanks to MonedaMania for the picture.
This coin seems to be owned not by monetamania....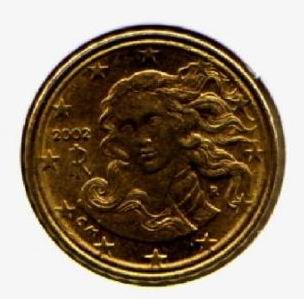 This is another image of 10 Cent 2002 with double ring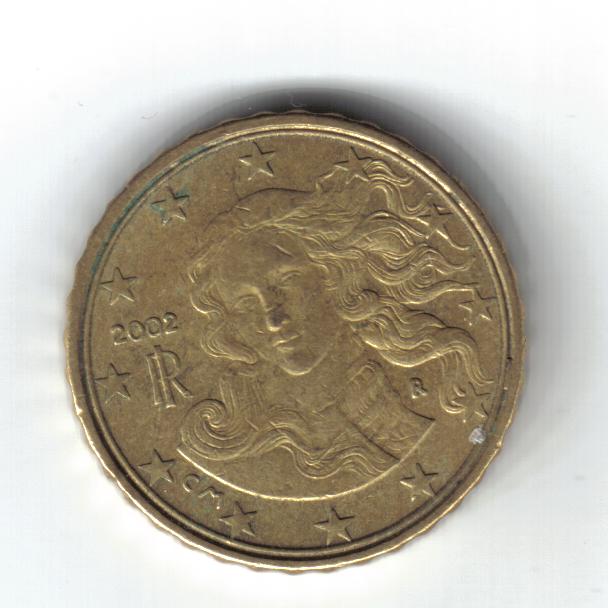 Another imgae with 10 cent double border, coutesy of jozef s., thank you for nice images.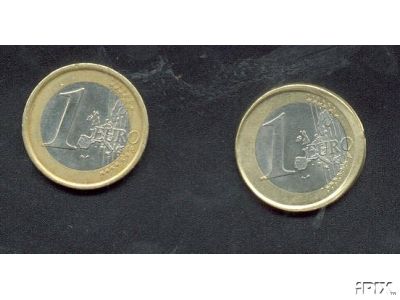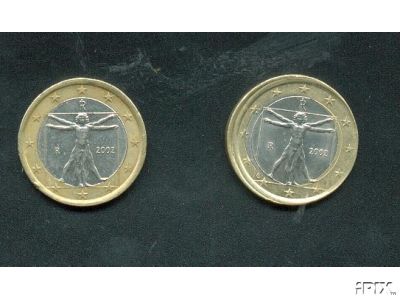 This is 1 Euro off center from Italy 2002. In the images the coin is compared with a normal one.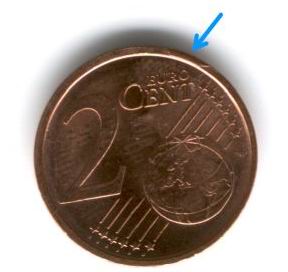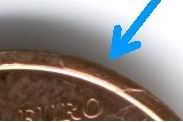 Die error on this Italian 2 Cent 2002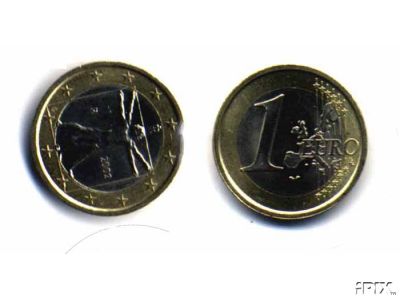 1 Euro 2002 rotated 90°. Founded on E-buy.
More italian Errors: Page1
More Italian Errors: Page2
More Italian Errors: Page3
More Italian Errors: Page4
More Italian Errors: Page5
More Italian Errors: Page6
Attilacoins > Euro Error Catalogue > Italian Mint error page 4
Attila Web site
-