Euro Error Spain Page 1
Attilacoins > Euro Error Catalogue > Error Spain Page 1

More Spain Errors: Page1
More Spain Errors: Page2
More Spain Errors: Page3
More Spain Errors: Page4

| | |
| --- | --- |
| J.C. Garcia picture | J.C. Garcia picture |
A lot of information about Spanish error here:
die.htm
(Page of J.C. Garcia)

J.C. Garcia picture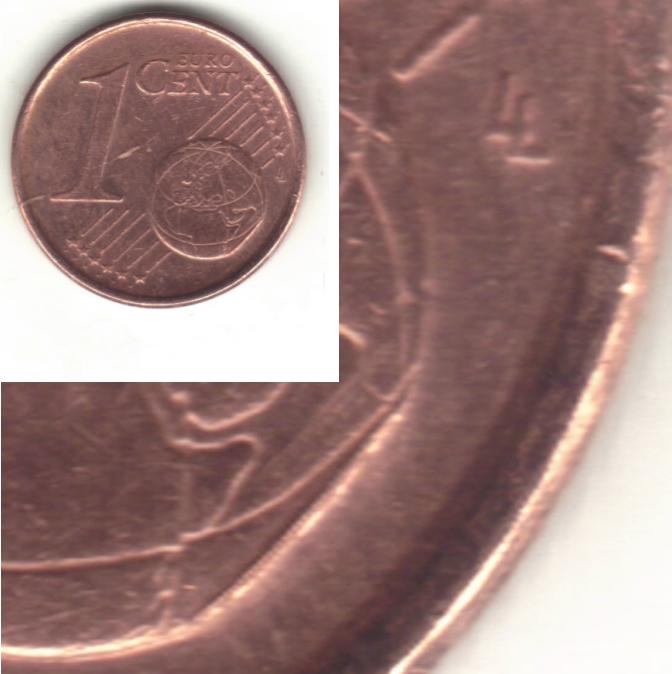 Spain 1 cent 1999 with a broken die, the world on reverse is kutted
This nice image is provided by Gabriel Iliescu , thank you!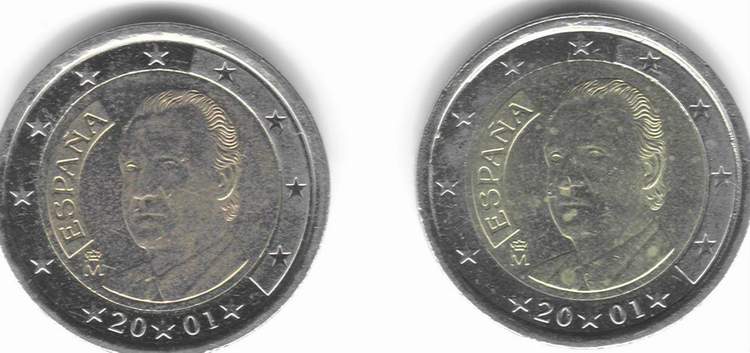 This scan, provided by Sander, show 2 Euro from Spain with different colours. May be it is a common thing, or it might be a metal blending error. If anyone know something about it please E-mail me.
Sander say he "have the impression that the yellow parts of many 2 euro coins (didn't check the 1 euros yet) differ between the two colours I send you. I also saw it, for example, between two French coins."
More Spain Errors: Page1
More Spain Errors: Page2
More Spain Errors: Page3
More Spain Errors: Page4

Attilacoins > Euro Error Catalogue > Error Spain Page 1